2.1.4 Europe and Northern America: Regional progress on the environmental dimension and state of the environment indicators of the SDGs
Figure 2.9 Scorecard on the environmental dimension of the SDGs in Europe
Click on the Goal to see related environmental indicators and their progress.
To go back, click again on the Goal (circle).
Hover on indicators to see their names
Note: The environmental dimension is not represented in Goal 10 and Goal 16
●

Positive change


●

Little change

●

Negative change

●

Some data

●

No data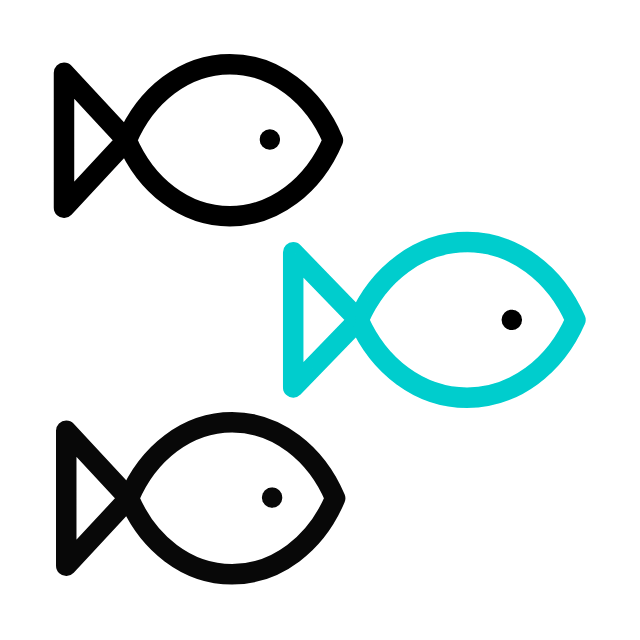 2.1.4.1 Freshwater- and marine-related ecosystems in Europe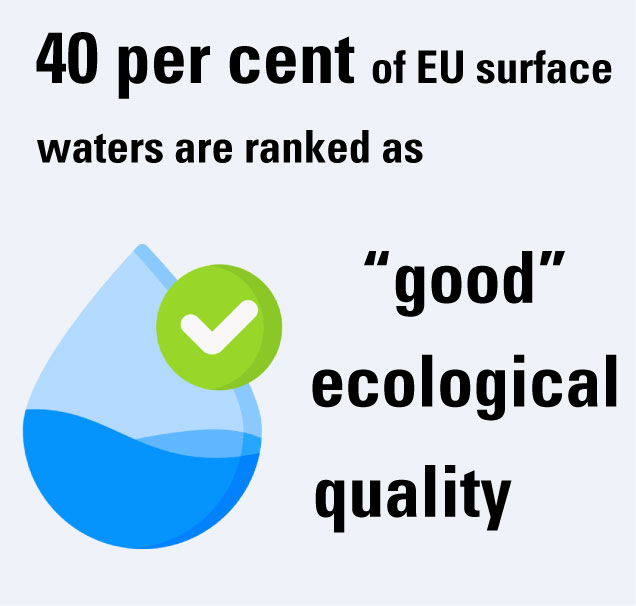 Europe hosts a diverse range of freshwater and marine biomes, including groundwater, lakes and rivers, transitional waters, coastal waters and territorial waters. In the region, around 92 per cent of countries have more than 80 per cent of their water bodies at "good ambient water quality" (UNSD 2022a; UNSD 2022b). Within the stricter definitions of the European Union (EU), the region has shown little overall improvement since measuring for the Water Framework Directive (WFD) commenced in 2009. Forty per cent of EU surface waters are ranked as "good" ecological quality according to the latest assessment report, released in 2015, well below the 2027 WFD goal of 100 per cent (European Environment Agency [EEA] 2021a). However, individual elements have improved across Europe in recent decades, such as recovery from acidification mostly due to reductions in sulfur emissions (NIVA 2020), with corresponding improvements in aquatic ecologies. Thirty-eight per cent of EU surface waters are ranked by WFD as having a "good" chemical status (EEA 2022). Overall, in the last decade, the industrial water discharged – including heavy metals, phosphorus and nitrogen – decreased as economic value increased, in accordance with EU industrial development plans. A state-level focus showcases discrepancies between countries, with some countries having increased water discharged with heavy metal contents by over 20 per cent compared with 2010 levels (EEA 2022). Water abstraction is currently decoupled from economic growth in Europe. Between 2000 and 2017, water abstraction decreased by 17 per cent while the total gross value added from all economic sectors increased by 59 per cent, compared with a water abstraction reduction target of 20 per cent by 2020 (EEA 2019). Over half of abstracted water is used by agriculture, forestry and fishing, predominantly in southern Europe. Daily per capita water supply used has also declined by 16 per cent, largely due to improvements in conveyance systems (EEA 2018).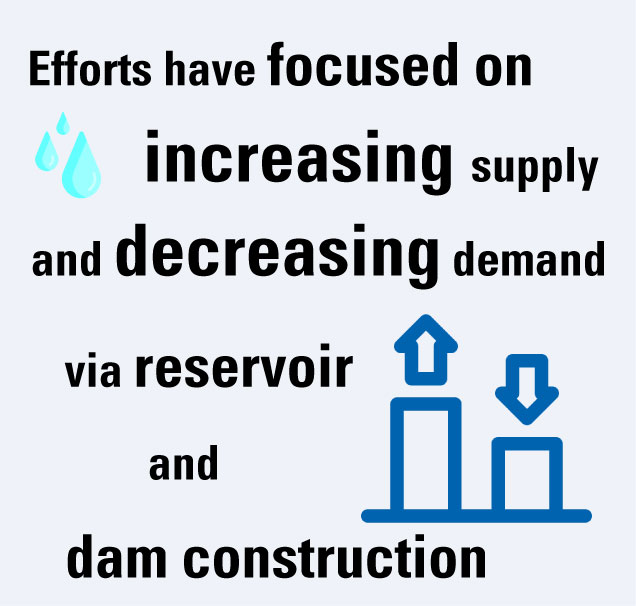 Despite reductions in water consumption, water scarcity has increased in the region, reducing available freshwater resources. This trend is particularly pronounced in southern countries, where more than half the population now lives in near permanent water scarcity. Rising climate-induced drought and flood frequencies are likely to further decrease freshwater resources in the future (EEA 2022). In response to water scarcity, efforts have focused on increasing supply and decreasing demand, typically via reservoir and dam construction, but also via saltwater desalination and the transference of water from other river basins. All these methods have ecological consequences – rerouting and damming rivers fragments their connectivity, while desalination is energy intensive and produces environmentally risky by-products (EEA 2022). Connected to the Atlantic Ocean, Pacific Ocean, the Mediterranean Sea and the Arctic Ocean, the European region is home to a wide range of diverse marine-related ecosystems, from warm waters to polar seas. Climate change impacts marine-related ecosystems, notably coastal fringes and low-lying areas through submergence. Flooding and erosion are increasingly relevant in the region due to more frequent storms, sea level rise, ocean acidification and eutrophication (UNEP 2017a). Further, the use of Europe's seas is harming the condition of marine-related ecosystems, by changing the composition of marine species and their habitats as well as the overall physical and chemical characteristics of the sea (EEA 2021b). In the EU alone, the marine environment provides 6.1 million jobs and EUR 467 billion in gross value added (EC 2021a), despite rather low global shares of total marine catch, aquaculture production and inland catchments (FAO 2022b).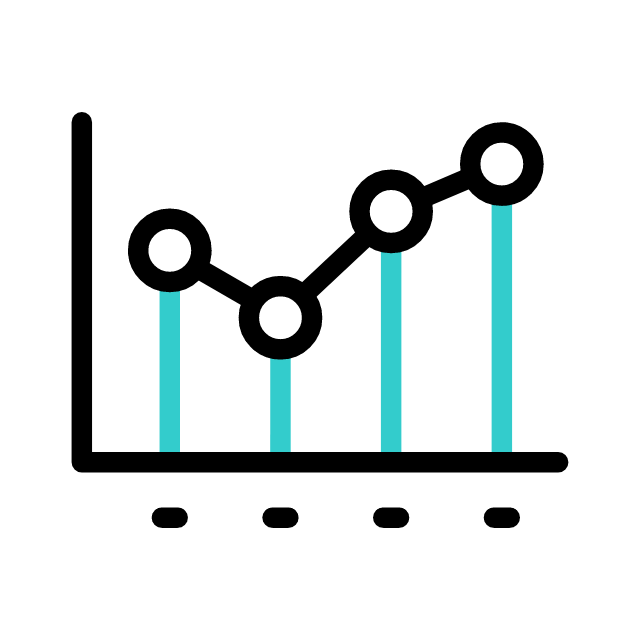 2.1.4.2 Data availability and indicator progress
Europe's data availability for the 92 environment-related SDG indicators slightly improved since 2020. Fifty-five per cent of indicators lacked data or had insufficient data to analyse in 2022 compared with 63 per cent in 2020 (Figure 2.9); 28 per cent of indicators showed environmental improvement in 2022 compared with 26 per cent in 2020; and 16 per cent indicated environmental degradation in 2022 compared with 11 per cent in 2020 (Figure 2.11).
Figure 2.11 Environment-related SDG indicators data trend, Europe
●

Positive trend

●

Little change or a negative trend

●

No data or insufficient data
Freshwater use has improved in efficiency (SDG indicator 6.4.1) and management implementation (SDG indicator 6.5.1) over the past five years, but water stress (SDG indicator 6.4.2) has also increased. Pre-2015 data on these indicators are limited. Freshwater quality and protection (SDG indicators 6.3.2 and 15.1.2b) has improved over the last two decades, with permanent freshwater area (SDG indicator 6.6.1) remaining stable. Marine quality and protection (SDG indicators 14.1.1a and 14.5.1) have slightly decreased and improved, respectively, over the last two decades. Fishery management (SDG indicators 14.6.1, 14.7.1 and 14.b.1) also improved in recent years, but data on these indicators remain limited. In addition, 56 per cent of marine-related SDG indicators lack data or have insufficient data to analyse.
Human water and sanitation services (SDG indicators 1.4.1, 3.9.2, 4.a.1, 6.1.1 and 6.a.1) are generally well recorded and have remained of high quality, with 60 per cent of indicators improving from 2000 to 2020. The mortality rate attributed to exposure to unsafe WASH services (SDG indicator 3.9.2) remains the lowest of the World Health Organization regions, but data limitations prevent analysis of this indicator's current trends.
2.1.4.3 Water-related ecosystem conservation policies and accelerated action as part of the United Nations Water Action Decade and United Nations Decade of Ocean Science in Europe
As in other sectors, the COVID-19 pandemic provided a bittersweet opportunity to re-evaluate existing systems (Fosse, Kosmas and Gonzalez 2021; EEA-UNEP/MAP 2020) and thus identify opportunities to accelerate aquatic ecosystem protections and restorations. While the EU Biodiversity Strategy for 2030 includes an expansion of protected EU sea regions to 30 per cent (European Commission [EC] 2021b), with the EU recovery plan allocating an additional EUR 19 billion to natural resources and the environment (EC 2020), few recovery plans were implemented so far. With recovery now under way, time will tell more fully whether this unique opportunity to rebuild in new directions was seized or not.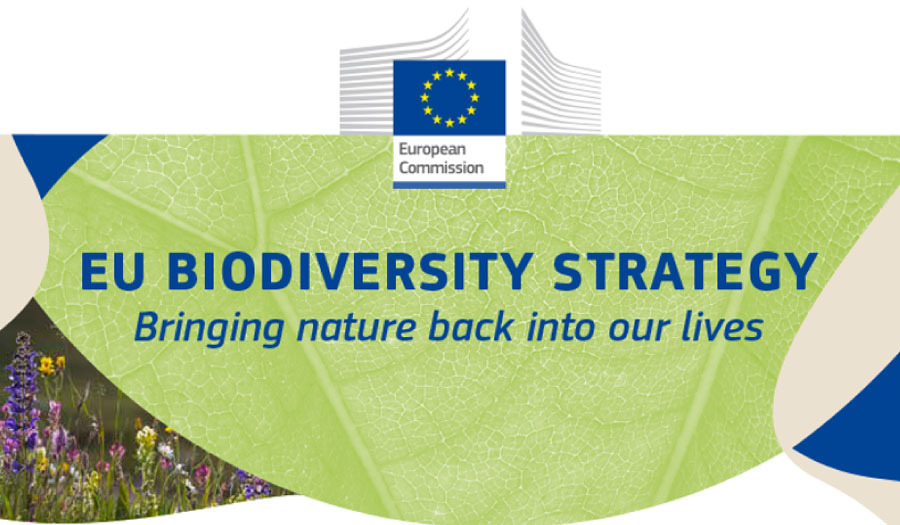 Transboundary management of shared rivers, lakes and aquifers remains a potential source of political tension in the pan-European region, where only 20 countries have all shared waters covered by such arrangements. With water stressors, floods and drought periods likely to increase in the future, collaboration on shared resources remains a priority to avoid deterioration of political relationships and to ensure efficient management of river basins as whole entities (Baranyai 2019).
With both the Water Action Decade (2018–2028) and the Decade of Ocean Science (2021–2030) under way, water health and biodiversity remain in the spotlight for the international community. For the Decade of Ocean Science, 115 out of 294 Decade Actions have been announced in the European region, including projects dedicated to cleaning up pollution, improving data collection and filling knowledge gaps (UNESCO-IOC 2022). On the other hand, as a build-up to the United Nations 2023 Water Conference, which is a milestone for the Decade on Water Action, the second Dushanbe Water Action Decade Conference's final declaration proclaimed 2025 the International Year of Glaciers' Preservation and called for strengthening of transboundary cooperation, accelerated action in achieving the SDGs and the development of a Water Action Agenda mechanism to collate and accelerate all voluntary commitments at the 2023 Conference (Dushanbe Water Process 2022).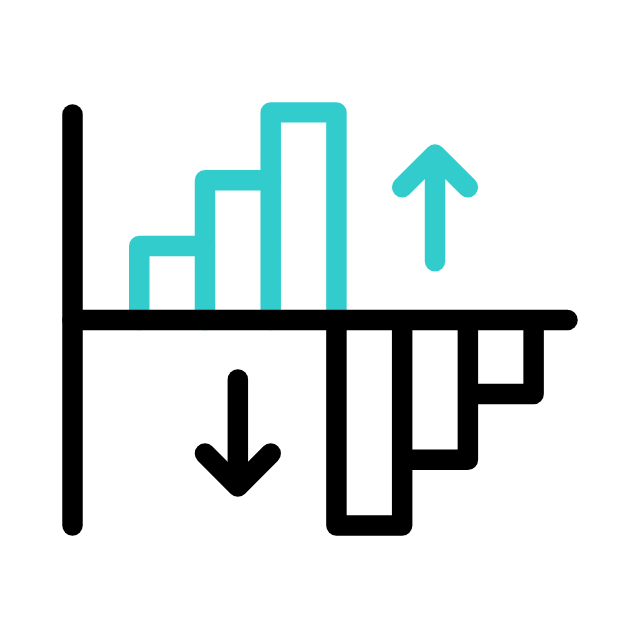 2.1.4.4 Remaining gaps
The wide range of climates, heterogeneous environments and the diverse national settings in the region consisting of 54 countries make it difficult to identify gaps that are over-grasping and relevant for all countries within the region (UNECE n.d.). Consequently, policies and procedures addressing the water realm need to be designed to deal with local conditions. While Europe is largely considered advanced in its water conservation efforts, water scarcity, drought, flooding and impacts from sea level rise are an increasingly widespread phenomenon in the region.
Several gaps related to water governance in Europe remain. While an integrative and multilevel water governance approach is in place, many countries in Europe still struggle to achieve good ecological status of their waters (Rowbottom et al. 2022). Additionally, involvement of local communities and stakeholders in water management in the region are often opaque and not transparent which results in a lack of buy-in and ownership of water management initiatives (Feldman 2022). As a result, fragmented responsibilities divided between different levels of government and various sectors lead to conflicting policies and a lack of coordination among relevant stakeholders (Wang, van Rijswick and Dai 2022). Lastly, there is still a need for greater investment in water infrastructure, including improvements to treatment facilities and distribution networks, to ensure that clean and reliable water is available to all Europeans to reduce inequalities in access (Surówka, Popławski and Fidlerová 2021).
Figure 2.10 Scorecard on the environmental dimension of the SDGs in Northern America
Click on the Goal to see related environmental indicators and their progress.
To go back, click again on the Goal (circle).
Hover on indicators to see their names
Note: The environmental dimension is not represented in Goal 10 and Goal 16
●

Positive change


●

Little change

●

Negative change

●

Some data

●

No data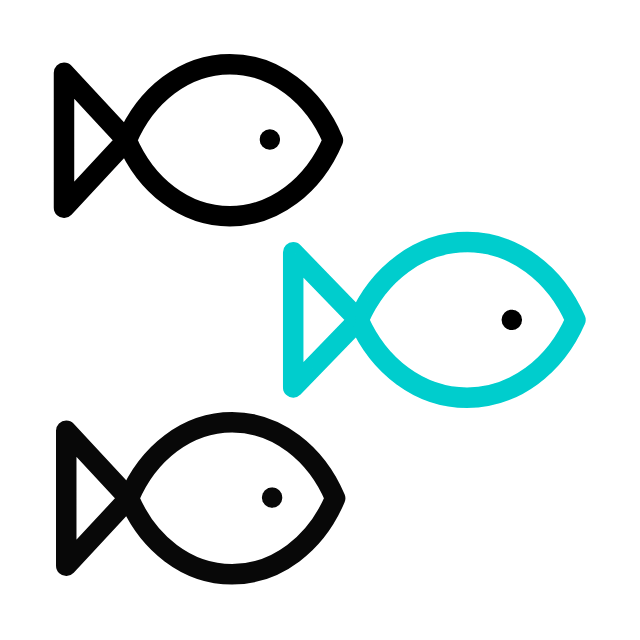 2.1.4.5 Freshwater and marine-related ecosystems in Northern America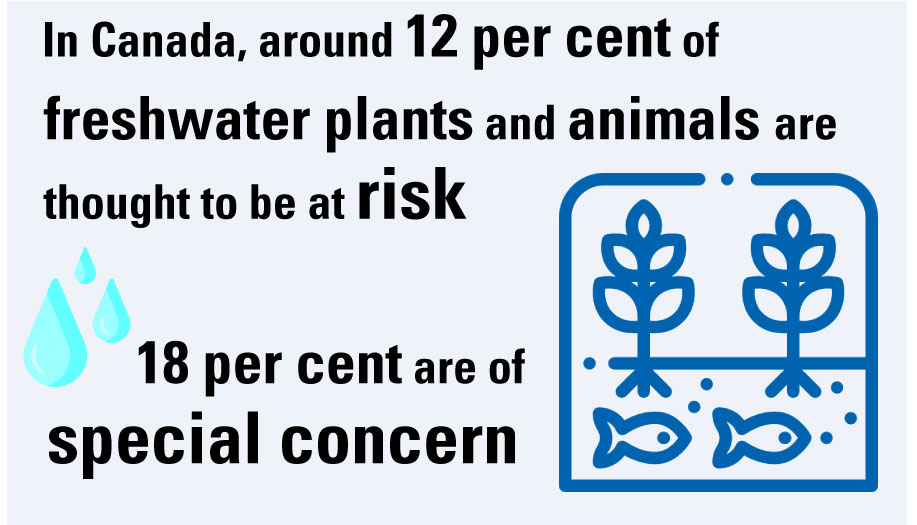 The Northern America region is heterogeneous in its stress on water resources and ecosystems, as population-dense metropolitan areas are in both water-scarce and water-abundant areas. Northern America encompasses a large number of water-related ecosystems such as vegetated wetlands, rivers, lakes, reservoirs and groundwater, as well as those occurring in mountains and forests, which play a special role in storing freshwater and maintaining water quality. With large freshwaterrelated ecosystems such as the Great Lakes and the Mississippi River, the region is home to more lakes than any other region in the world. The six hydrological continental systems, which produce seven principal drainage basins, all face specific challenges, but climate change, nutrient pollution and invasive species remain the dominant threats to freshwater- and marine-related ecosystems.
In Canada, around 12 per cent of freshwater plants and animals are thought to be at risk and another 18 per cent are of special concern (Desforges et al. 2022). Similarly, freshwater biodiversity is imperilled in the United States of America, with 69 per cent of freshwater mussels, 51 per cent of crayfish, 43 per cent of stoneflies, 36 per cent of amphibians and 37 per cent of freshwater fish being at risk (Carpenter, Stanley and Vander Zanden 2011). The principal threats are climate change, land-use change, chemical inputs, invasive species and resource harvesting, with many rivers being influenced by all factors. Climate change is expected to alter freshwater biodiversity and resources throughout Northern America. For example, the Colorado River represents the most overallocated river in the world (Castle et al. 2014), and future climate scenarios note that the already dwindling resource used for drinking water, industry, fisheries and irrigation will further diminish (Udall and Overpeck 2017).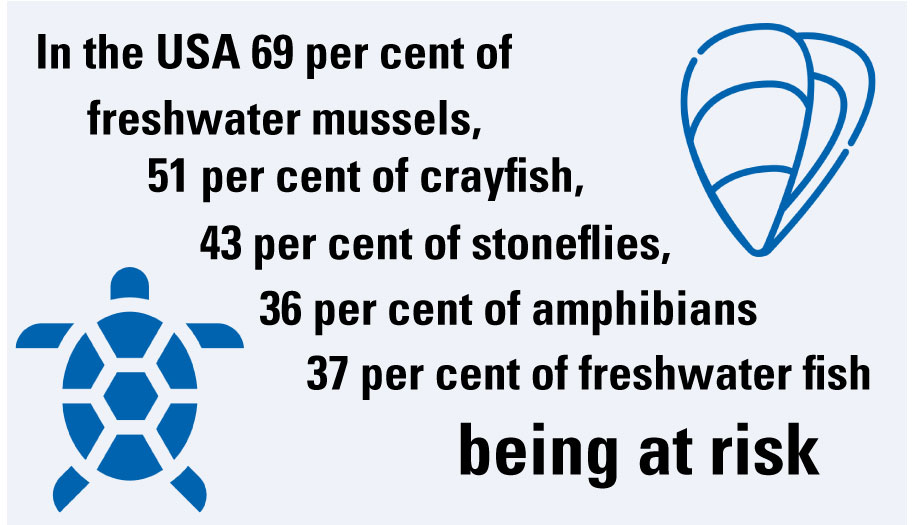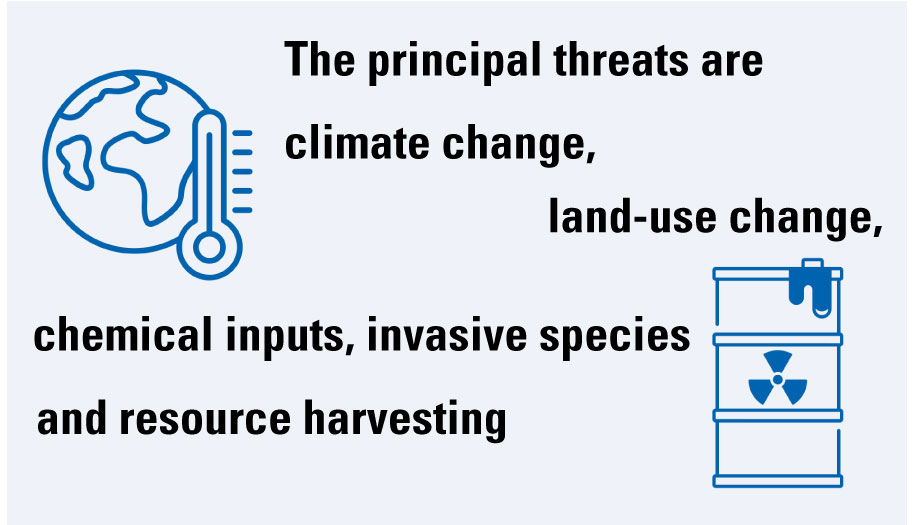 Northern America sees some of the highest per capita use of freshwater in the world (FAO n.d.), which places considerable stress on the region's freshwater-related ecosystems. For the United States of America, around 70 per cent of the freshwater used originates from surface waters, and the remaining 30 per cent from groundwater (Dieter et al. 2018). For Canada, over 95 per cent of all water used originates from surface waters, and the remaining 5 per cent from groundwater (Statistics Canada 2017a). For both countries, groundwater provides around 30 per cent of potable water for domestic use, reaching up to 80–90 per cent of potable water for some states and provinces (Dieter et al. 2018; Statistics Canada 2021; Statistics Canada 2017b). Throughout both countries, industrial uses of freshwater far outweigh domestic uses, with thermo-electric power generation, irrigation and other industrial uses accounting for around 90 per cent of total freshwater use.
Coastal ecosystems in Northern America provide fisheries production, coastal protection, carbon sequestration and water quality enhancement along with other ecosystem services that make them extremely valuable (Costanza et al. 2014). However, these ecosystems, along with the ocean surface, deep sea and sea floor habitats, are severely threatened by sea level rise, climate change, nutrient pollution, ocean acidification and habitat loss (Cooley et al. 2022). Coral reefs near the Florida Keys have been in consistent decline for 50 years, with significant reductions in total area and taxonomic richness (Gil-Agudelo et al. 2020). Coastal ecosystems that depend on vertical accretion, such as salt marshes, are expected to sharply decline due to sea level rise (Saintilan et al. 2022). Arctic ecosystems are also considerably vulnerable to ecological transformations resulting from the unprecedented warming in the region (Constable et al. 2022).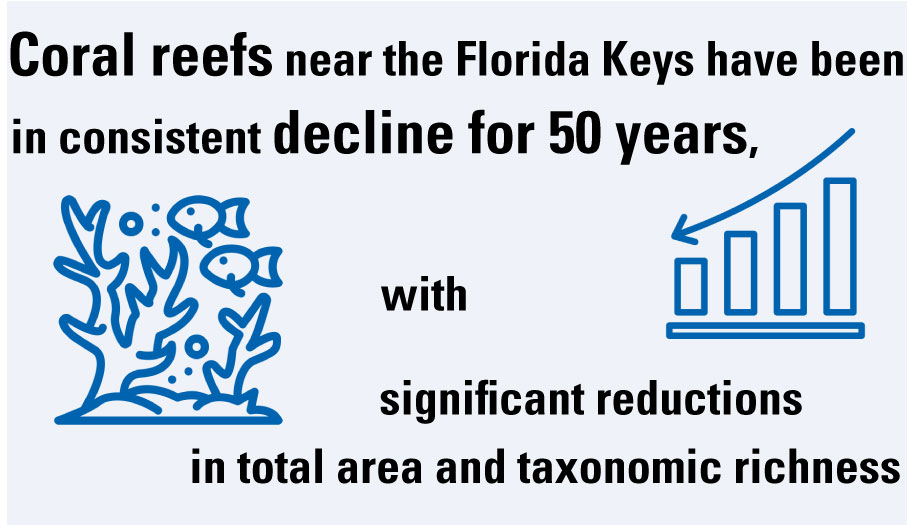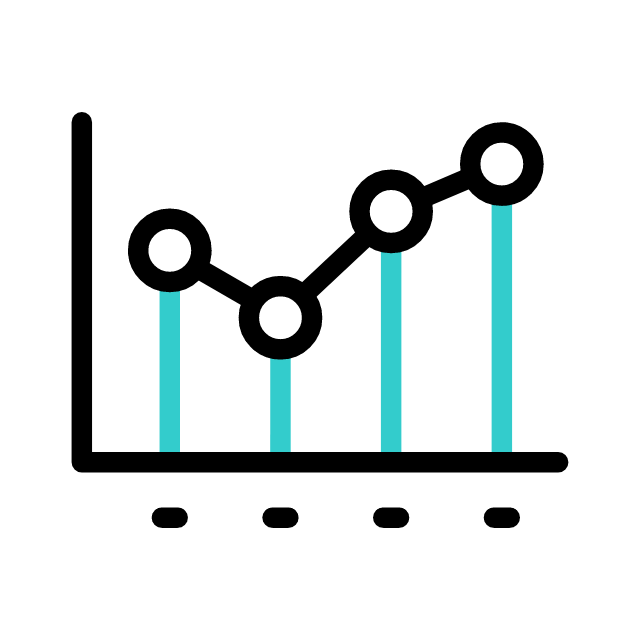 2.1.4.6 Data availability and indicator progress
Of the 92 environment-related SDG indicators, Northern America's data indicate that 25 per cent of indicators show environmental improvement in 2022 compared with 16 per cent in 2020 (Figure 2.8), and 16 per cent indicate environmental deterioration in 2022 compared with 23 per cent in 2020, while the rest of the SDG indicators lack data or have insufficient data to analyse (Figure 2.12).
Figure 2.12 Environment-related SDG indicators data trend, Northern America
●

Positive trend

●

Little change or a negative trend

●

No data or insufficient data
Northern America's freshwater-related ecosystems have increased in size and become more protected since 2000 as shown by the indicators tracked. The proportion of total land area that comprises permanent lakes and rivers has increased by 5 per cent (SDG indicator 6.6.1) (UNSD 2022b). Only 58 per cent of Northern American water bodies currently have good ambient water quality (SDG indicator 6.3.2) (UNSD 2022b). Despite this, freshwater-related ecosystems have become better protected, with the proportion of key freshwater biodiversity areas covered by protected areas increasing from 20 per cent in 2000 to almost 26 per cent in 2021 (SDG indicator 15.1.2a) (UNSD 2022b). The use of freshwater continues to be well regulated for public health, with 100 per cent of the population having basic sanitation services (SDG indicator 1.4.1), 97 per cent using safely managed drinking water services in 2020 (up from 95 per cent in 2005) (SDG indicator 6.1.1) and few deaths attributed to unsafe water (two deaths per 100,000) (SDG indicator 3.9.2) (UNSD 2022b). Although water-use efficiency has increased – by 8 per cent from 2015 to 2019 (SDG indicator 6.4.1) – water stress, a critical indicator that highlights the demand of a region exceeding the amount of water available, has stayed stagnant since 2015 at around 20 per cent (SDG indicator 6.4.2) (UNSD 2022b).
Northern America reported data for 7 of the 10 indicators that directly concern marine-related ecosystems. The proportion of key marine biodiversity areas covered by protected areas has seen a considerable increase (SDG indicator 14.5.1) from 28 per cent in 2000 to 34 per cent in 2021 (UNSD 2022b). Although protection varies between countries, Northern America has seemingly achieved the goal of 30 per cent of marine areas becoming marine protected areas and seen an increase in funds allocated to research in the field of marine technology. With only one data point, the proportion of fish stocks within biologically sustainable levels lies at 77 per cent (SDG indicator 14.4.1), although Canada reports that 94 per cent of their fish stocks are currently at sustainable levels (UNSD 2022b). Coastal eutrophication (SDG indicator 14.1.1a) has increased from 5.25 per cent in 2005 to 6.1 per cent in 2021 (UNSD 2022b), indicating a moderate increase in nutrient pollution. Although there has been some success in reducing eutrophication in some areas (e.g., Tampa Bay, Florida), two of the largest estuaries in Northern America, the Chesapeake Bay and the St. Lawrence River Estuary, continue to experience high nutrient loads (Boesch 2019). Finally, although there is only one data point for both indicators, the degree of implementation of the instruments to combat illegal and unregulated fishing is very high (5 out of 5) (SDG indicator 14.6.1) and the degree of implementation of the institutional, policy and legislative framework that countries provide to protect local fisheries and fishermen is also high (4 out of 5) (SDG indicator 14.b.1) (UNSD 2022b).
2.1.4.7 Water-related ecosystem conservation policies and accelerated action as part of the United Nations Water Action Decade and United Nations Decade of Ocean Science in Europe
For over 100 years, the United States of America and Canada developed environmental treaties and agreements together, as well as environmental partnerships at all levels of governments, to cover the 40 per cent of shared water border between the two countries. The first international treaty regarding the regulation of water quantity and quality was the Boundary Waters Treaty of 1909. It established the International Joint Commission, which has many advisory boards to aid in the regulation of old and new treaties in international water subtopic concerns. One such agreement is the Great Lakes Water Quality Agreement, which has led to palpable benefits in the health of the Great Lakes Ecosystem (Hartig, Krantzberg and Alsip 2020) and is signed by both countries. Its 2012 amendment focused on reducing 29 toxic pollutants alongside addressing invasive species, habitat and species loss, eutrophication and climate change impacts. In addition, all major rivers shared are regulated through large-scale acts such as the International Rivers Improvement Act which, alongside the North American Wetlands Conservation Act, regulates the construction, operation and management of river improvements and the subsequent ecosystems within them. These international environmental agreements have helped alleviate issues regarding water-related ecosystems and resources and have both prioritized water protections by internationally aiming to conserve 30 per cent of lands and waters within their countries by 2030.
At the federal level, the Canada Water Act 1970 provides the framework for cooperation between the country's provinces and territories in the conservation, development and use of its water resources. Canada has also enforced the Canadian Environmental Protection Act 1999, which addresses pollution, protection of the environment and human health to contribute to sustainable development. The Fisheries Act, one of the oldest and most important federal laws for preventing water pollution, improves the protection of fisheries and their ecosystems by prohibiting the release of harmful substances to Canadian waters unless controlled by regulation. In June 2019, changes to the Fisheries Act were made to ensure stronger protections that aid in the sustainability of Canada's fish and fish habitat. The Canadian Navigable Waters Act requires approval of any work that could intervene with any navigable Canadian waters. Canadian legislation also addresses water and ecosystem protection in territories shared with Indigenous people, through the Safe Drinking Water for First Nations Act (2013). It has since been repealed with a new piece of legislation aiming to be introduced in December 2022 through consultations with First Nations. The Arctic Water Pollution Prevention Act (1985) stipulates a "zero discharge" act and aids in marine protection and the maintenance of the traditional ways of life of the First Nations, known advocates for environmental preservation.
In the United States of America, the Clean Water Act (1972) aimed to restore and maintain the chemical, physical and biological integrity of waters and regulate the discharge of pollutants into the country's waters. The National Environmental Policy Act 1970 requires federal agencies to assess the environmental effects of proposed actions prior to making decisions, which is instrumental in ensuring cohesive and substantial water and ecosystem protection. The Endangered Species Act, another cornerstone of environmental legislation, ensures protection for fish, wildlife and plants listed as threatened or endangered. Other crucial pieces of legislation focus on specific area protection, including the Coastal Zone Management Act, the Rivers and Harbors Appropriation Act, the National Marine Sanctuaries Act and the Coastal Wetlands Planning, Protection and Restoration Act. Such water and marinefocused acts do not negate the function of broader acts targeting climate change mitigation and resilience (of which ecosystem and water conservation are likely by-products) in both countries.
Northern America has heeded the calls to action for the Water Action Decade and Decade of Ocean Science. Canada and the United States of America have committed funds and resources directly to the Decades of Action. Both countries have established National Decade Committees and have set comprehensive goals for the Ocean Decade, which include leading several worldwide initiatives. For instance, in the United States of America, the National Oceanic and Atmospheric Administration (NOAA) works on science for the sustainable use of ocean resources for a healthy blue economy, food production and societal benefits. The NOAA Ocean and Coastal Council oversees participation in the Ocean Decade and is joined by more than 20 additional federal agencies through the Interagency Working Group on the Ocean Decade. In addition, the Environmental Protection Agency (EPA) of America has submitted the Ocean Dumping Management Program, which is awaiting endorsement as a Decade of Ocean Science programme. In Canada, in November 2018, the Minister of Fisheries, Oceans and the Canadian Coast Guard offered Canada's support for the Ocean Decade, announcing an investment of up to US$ 9.5 million. Engagement in the Ocean Decade aligns with Canada's plans to advance its blue economy strategy and commitments for a sustainable ocean economy.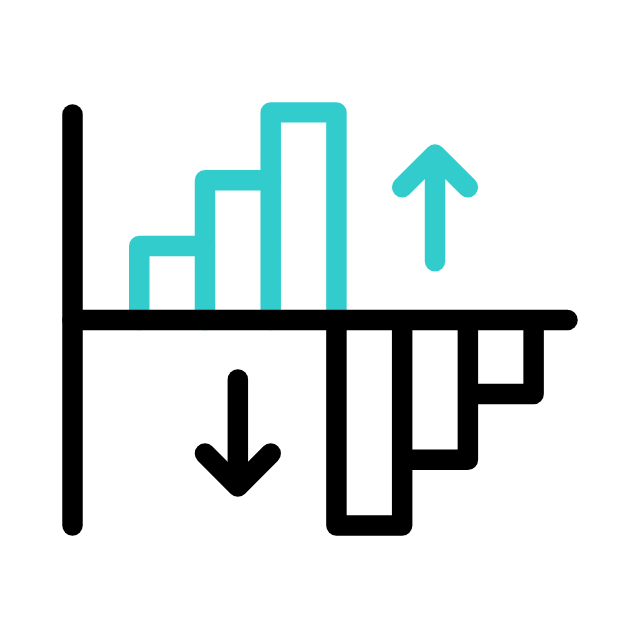 2.1.4.8 Remaining gaps
Northern America has made a commendable effort to update several SDG indicators since the last Measuring Progress report (2021). SDG 14, which only had one indicator reported, has now expanded to include four indicators, providing several years of data, three of which are being reported for the first time. However, the use of heterogeneous tools, methodologies and sampling sites in both countries continues to disrupt official reporting.
Using internal data, Canada and the United States of America can still fill several gaps. For example, the National Coastal Condition Assessment of America (NCCA) (Environment Protection Agency [EPA] n.d.) monitors the ecological condition of estuarine and Great Lakes near shore waters, providing a source of data that could be used to guide management actions towards improved resilience and restoration of healthy and productive oceans (SDG target 14.2). The NCCA is involved in microplastics research projects and monitors nutrients and other contaminants resulting from landbased activities (SDG target 14.1) as well as research on ocean acidification field methods and can provide information about marine acidity (SDG target 14.3). Additionally, the National Aquatic Resource Surveys, which is the umbrella programme including the NCCA, have sampled data for freshwater ecosystems (lakes, reservoirs, rivers, streams and wetlands) which could be used to report on the status of freshwater body extent. The Water Quality Portal of America (WQP n.d.), which combines data from over 400 federal, state and local organizations, may be used to inform issues such as marine acidity. Similarly, Canada's National Long-term Water Quality Monitoring Data portal measures multiple physical and chemical parameters of water quality at sampling sites throughout the nation.