Home
SDGs
Statistics
Global Monitoring
Assessments
Multilateral Environment Agreements
Digital Library
---
---
About
News
Citizen Science
Get Involved
While chemicals have benefits for human society, they can also have significant harmful impacts. The impacts of chemicals on people and other living organisms vary from cell mutagenesis to neurological damage, damage to reproduction and development, metabolic effects, immunotoxicity, pulmonary inflammation and the emergence of antibiotic-resistant bacteria.
While the full range of impacts of every chemical has yet to be fully assessed, long-term exposure to certain categories of substances such as endocrine disruptors, neurotoxicants pesticides are known to be deleterious to environmental and human health. Estimates by the European Environment Agency suggest that 62 per cent of the volume of chemicals consumed in Europe in 2016 were hazardous to health. The World Health Organization estimates the burden of disease from selected chemicals at 1.6 million lives in 2016.
With so many new chemicals and materials continuously being designed and released on the market, it is important that we adequately manage chemicals over their entire life cycle - from extraction, production, formulation, and use, through to final disposal.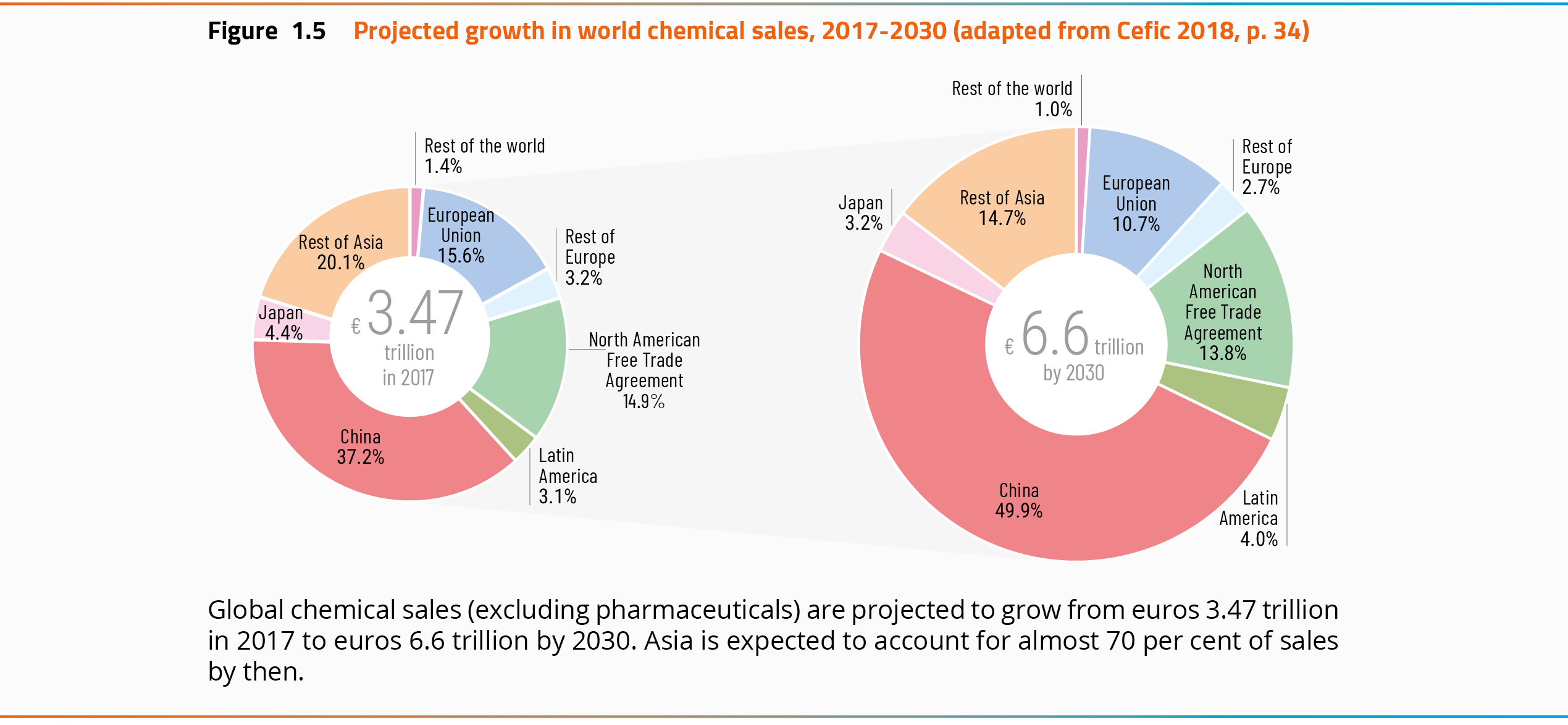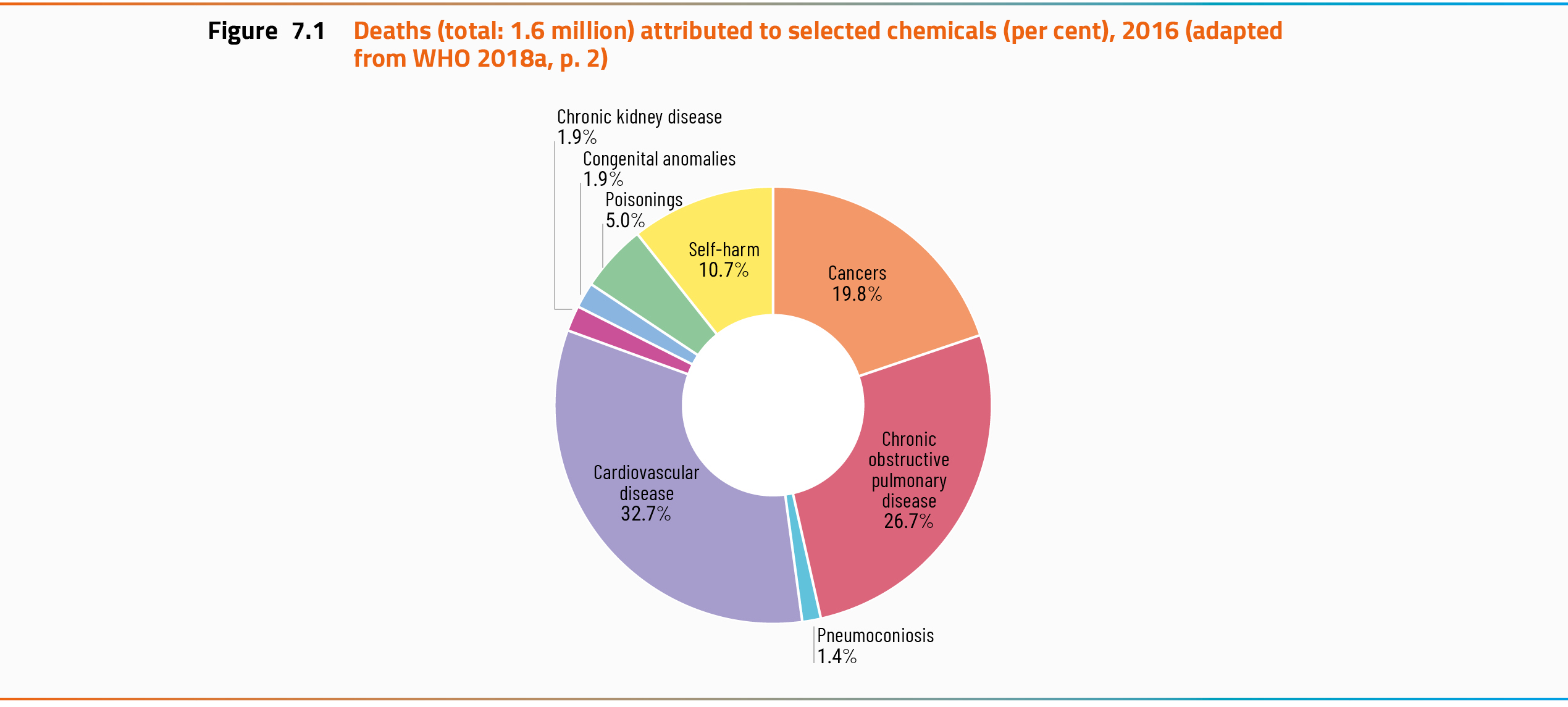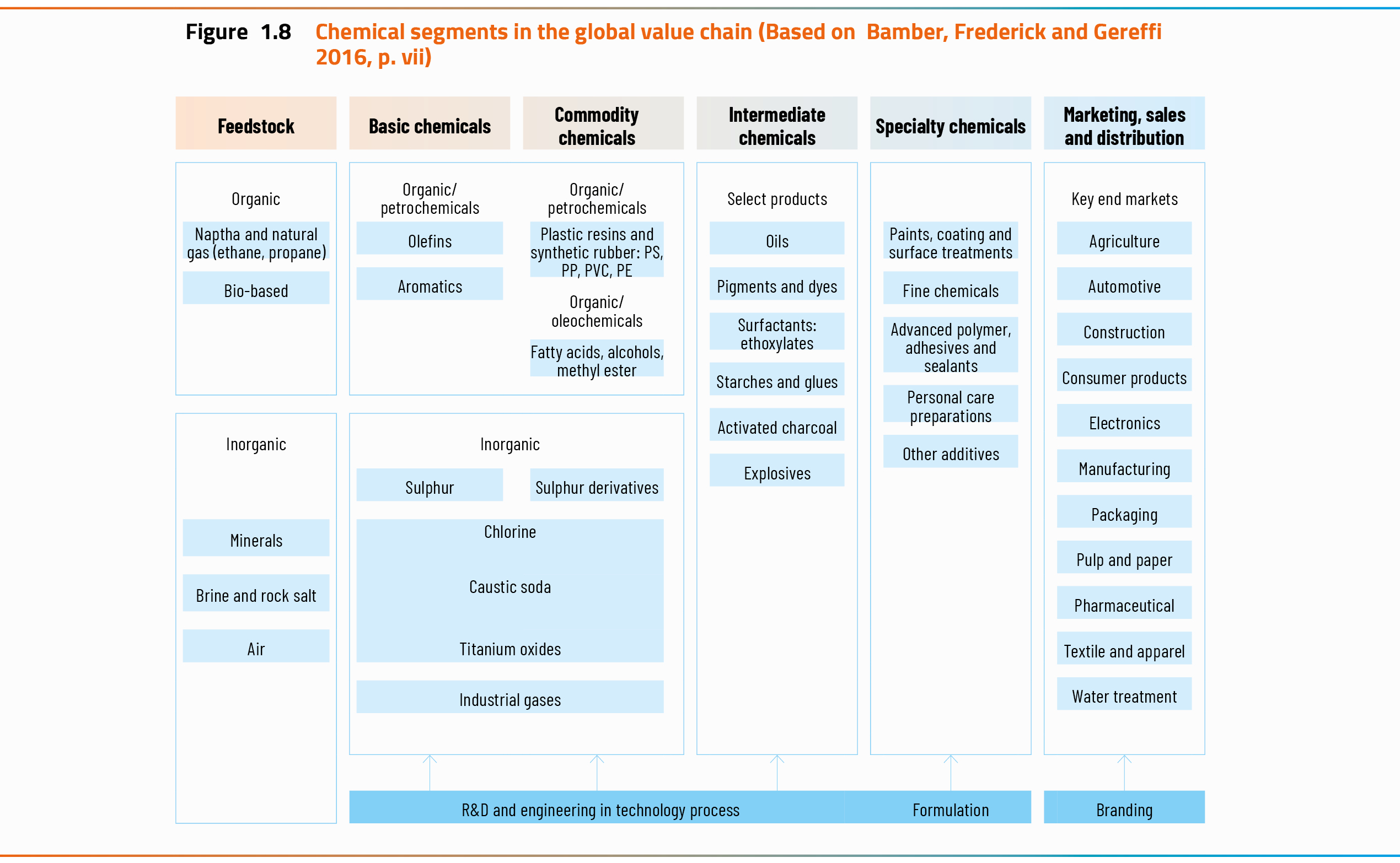 Figures from the Global Chemicals Outlook II