Renforcement des capacités sur les comptes satellites de l'environnement/Capacity building on satellite accounts of the environment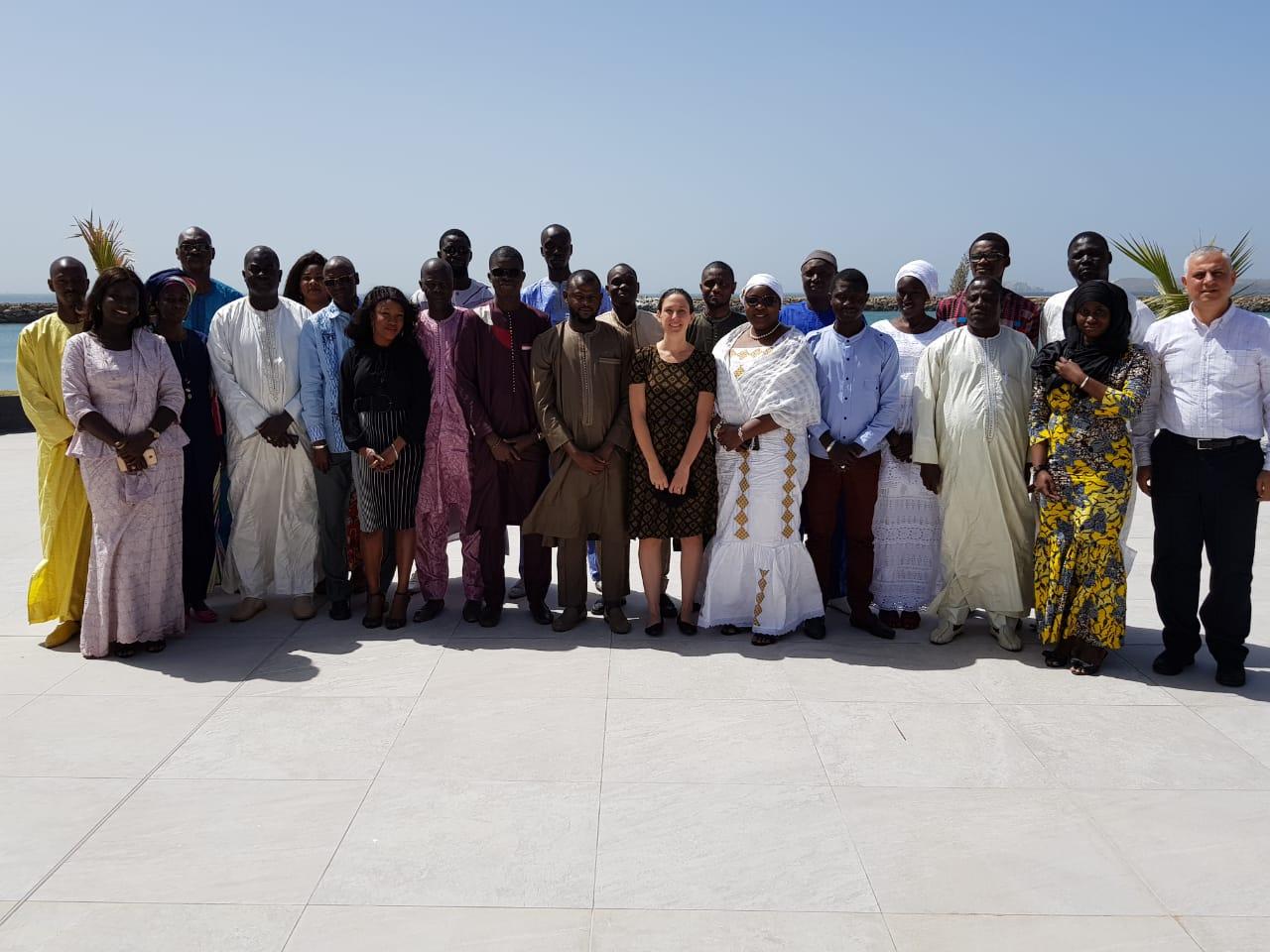 Meeting Title:Renforcement des capacités sur les comptes satellites de l'environnement/Capacity building on satellite accounts of the environment
Location: Dakar, Senegal
Date: 10 - 13 April 2018
Partners: ECA, ANSD
SDG Indicators: 6.4.2, 6.6.1, 15.1.1, 15.3.1
Type: Les ressources environnementales et leur utilisation/Environmental resources and their use
FRANÇAIS
Le Sénégal s'est engagé dans un processus de développement de comptes environnementaux satellites dans le cadre du programme de développement durable, dont la politique est mise en œuvre depuis plusieurs années.
Dans le cadre de cet exercice, le Sénégal espère bénéficier de l'assistance technique de la Commission économique pour l'Afrique et du Programme des Nations Unies pour l'environnement. Ainsi, suite à l'atelier sur les cadres méthodologiques organisé du 29 janvier au 1er février 2018, un atelier de renforcement des capacités dans les comptes de l'environnement a été organisé.
L'objectif de cet atelier était de renforcer les capacités des membres du Comité technique dans le développement de comptes satellites environnementaux. Dans le cadre de l'atelier, les participants ont été formés au développement de comptes physiques (ressources forestières et ligneuses, gestion des terres, ressources en eau), comptes de biens et services environnementaux et finalisation du remplissage de l'outil d'auto-évaluation des statistiques environnementales.
À la fin de l'atelier, les membres du comité technique étaient mieux outillés pour préparer les comptes. À l'avenir, un inventaire de la disponibilité des statistiques environnementales sera réalisé.
ENGLISH
Senegal has embarked on a process of developing satellite environmental accounts as part of the sustainable development agenda, whose policy has been implemented for several years.
As part of this exercise, Senegal hopes to benefit from technical assistance from the Economic Commission for Africa and the United Nations Environment Program. Thus, following the workshop on methodological frameworks held from January 29 to February 1, 2018, a workshop to strengthen capacity building in the environmental accounts was organized.
The objective of this workshop was to build the capacity of Technical Committee members in the development of environmental satellite accounts. As part of the workshop, participants were trained in the development of physical accounts (forests and timber resources, land management, water resources), environmental goods and services accounts, and finalize the filling of the self-assessment tool for environmental statistics.
At the end of the workshop, the members of the technical committee were better equipped to prepare the accounts. In the future, an inventory of the availability of environmental statistics will be made.
Menu options