National level workshop on Gender and Environment Statistics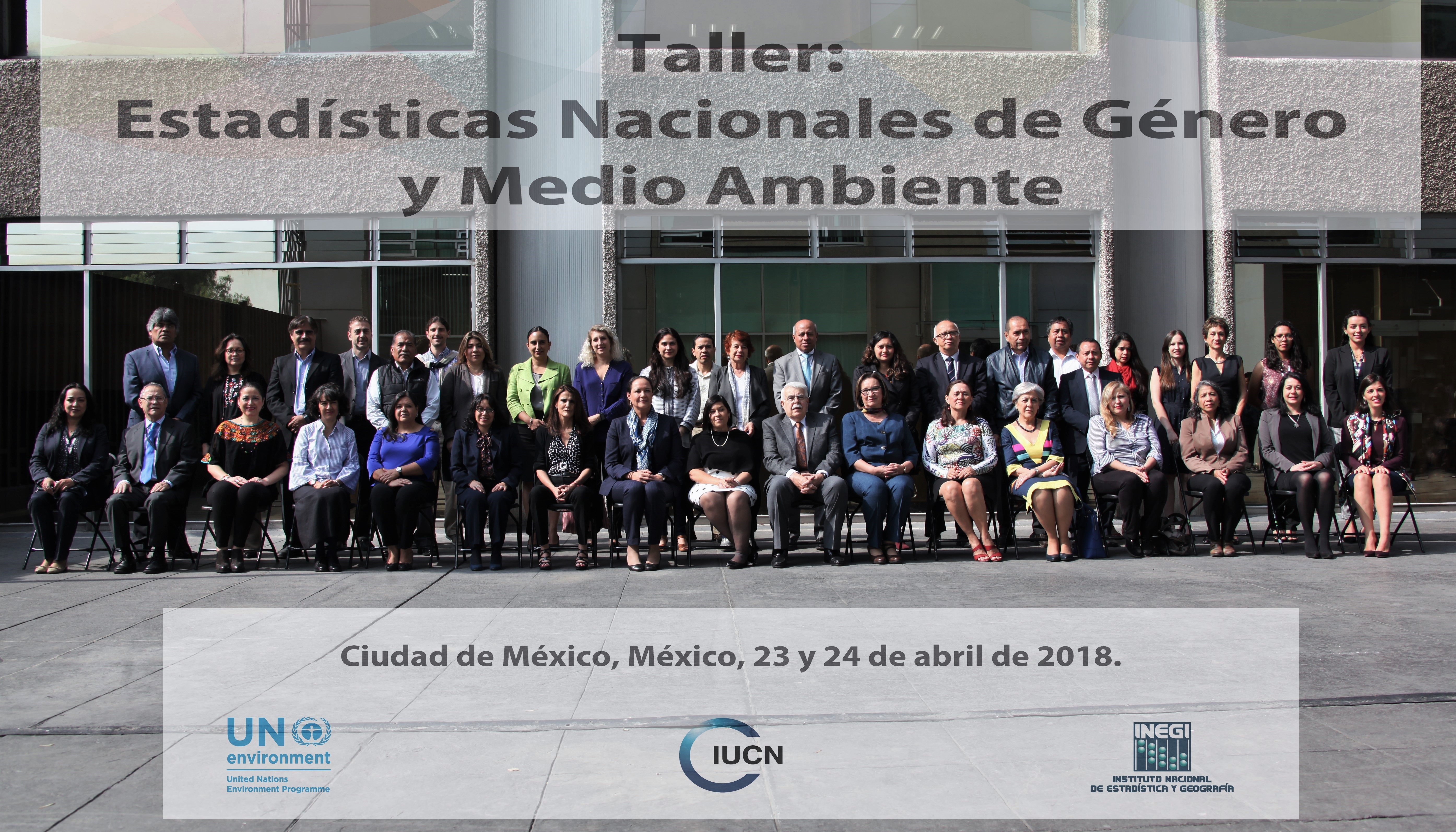 Meeting Title: National level workshop on Gender and Environment Statistics
Location: Mexico City, Mexico
Date: 23rd to 24th April 2018
Partners: IUCN
SDG Indicators: 1.4.2, 5.a.1, 5.a.2, 11.2.1
Type: Gender and Environment
Brief Description:
English
UN Environment and International Union for Conservation of Nature (IUCN) are implementing a project on gender and environment statistics. Picking up on a key finding of UN Environment's 2016 Global Gender and Environment Outlook (GGEO), this project examines data and information gaps at the gender-environment nexus and aims to propose next steps to enhance countries and other stakeholders ability to measure critical areas, including toward fulfilment of the interlinked Sustainable Development Goals (SDGs). Three workshops were held in in Lao People's Democratic Republic, Kenya and Mexico, across four priority areas (priority 1: Right to land, natural resources and biodiversity; priority 2: Access to food, energy, water and sanitation; priority 3: Climate change, Sustainable Consumption and Production, and health and well-being; and priority 4: Women's participation in environmental decision making). The Country mission to Mexico consisted of a two-day knowledge sharing workshop with key stakeholders from ministries, statistical offices, international organizations, civil society organizations and academia and in-depth interviews with national key informants.
The objectives of the two-day workshop were to foster the discussion on gender and environment statistics at national level in Mexico and share knowledge among participants on cross-sectoral issues. This workshop focused on building an understanding of participants on the gender-environment data linkages, identify enabling conditions and opportunities for enhanced data collection and application, and consider recommendations for capacity building or other necessary next steps. Additionally, participants were invited to discuss and identify priorities in the initial list of indicators proposed as part of the project. The Mexico case study to be included in the full project research report is expected to draw on lessons learned from background research and key informant.
Español
ONU Medio Ambiente y la Unión Internacional para la Conservación de la Naturaleza (UICN) están implementando un proyecto sobre estadísticas de género y medio ambiente. Partiendo de un hallazgo clave de la Perspectiva Mundial sobre Género y Medio Ambiente (GGEO, por sus siglas en inglés) de ONU Medio Ambiente en 2016, este proyecto examina las brechas de datos e información en el nexo entre género y medio ambiente y tiene como objetivo proponer los próximos pasos para mejorar la capacidad de los países y otros interesados para medir áreas críticas, incluyendo el cumplimiento de los Objetivos de Desarrollo Sostenible (ODS) interconectados. Se llevaron a cabo tres talleres en la República Democrática Popular Lao, Kenia y México, sobre cuatro áreas prioritarias (prioridad 1: derecho a la tierra, recursos naturales y biodiversidad; prioridad 2: acceso a alimentos, energía, agua y saneamiento; prioridad 3: cambio climático, consumo y producción sostenibles, salud y bienestar, y prioridad 4: participación de las mujeres en la toma de decisiones ambientales). La misión del país a México consistió en un taller de intercambio de conocimientos de dos días con partes interesadas clave de ministerios, oficinas de estadística, organizaciones internacionales, organizaciones de la sociedad civil y la academia, y entrevistas en profundidad con informantes clave nacionales.
Los objetivos del taller de dos días fueron fomentar el debate sobre las estadísticas de género y ambiente a nivel nacional en México y compartir el conocimiento entre los participantes sobre temas intersectoriales. Este taller se centró en fortalecer la comprensión de los participantes sobre los vínculos entre los datos de género y medio ambiente, identificar las condiciones propicias y las oportunidades para una mejor recopilación y aplicación de datos, y considerar recomendaciones para el desarrollo de capacidades u otros pasos necesarios. Además, se invitó a los participantes a debatir e identificar prioridades en la lista inicial de indicadores propuestos como parte del proyecto.
Se espera que el estudio de caso de México que se incluirá en el informe completo de investigación del proyecto se base en las lecciones aprendidas de la investigación documental y las entrevistas con informantes clave, así como los debates, ideas y recomendaciones de los participantes del taller.
Menu options